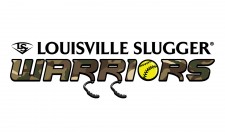 COLUMBIA, S.C., October 10, 2017 (Newswire.com) - The Louisville Slugger Warriors softball team and 4 the Fallen are seeking players and sponsors for their Inaugural Charity golf tournament, to be held on Friday, Oct. 27, 2017. This event will take place at the Oak Hills Golf Club in Columbia, South Carolina and the proceeds from the event will benefit the 4 the Fallen Advanced Prosthetic and Service dog Programs as well as the Louisville Slugger Warriors softball team.
The tournament, which is open to the public, costs $100/person or $375/foursome, with a wide variety of sponsorship packages available as well. Special prizes include a $1,000,000 Shootout, Super Bowl hole-in-one competition, Helicopter ball drop, as well as a putting contest, straightest drive competition and longest drive competition. Dinner included with each entry. The day's events will be followed by a happy hour, BBQ Dinner, Raffle, Silent auction, and awards ceremony. Local businesses throughout the area have also donated many prizes and gift cards to help raise additional funds during the tournament. Live music will be provided by local artist, Trent Jeffcoat.
The Louisville Slugger Warriors are a nationally recognized and highly decorated national, slow pitch softball tournament team featuring U.S. Military Veterans and Active Duty Personnel who have suffered service-connected physical and invisible wounds. This team plays year-round all over the country once to twice a month in national softball tournaments against able-bodied competitive softball teams. Several of these players have been playing softball for close to six years post-injury, and desire to test themselves at the next level. Many of these premier players on the Louisville Slugger Warriors team are testing the limits of prosthetic advancement that is available to extremely athletic amputees, as they continue to push the limits of their rehabilitation process.
4 the Fallen is a volunteer organization and as a nonprofit 501(c)(3) organization all contributions are tax-deductible. 4 the Fallen currently supports families who have lost their loved ones, wounded heroes who require service dogs and/or prosthetic devices. 4 the Fallen is funded by gifts, grants, local fundraising efforts, and by local sponsors. Every dollar raised makes a huge impact in a hero's daily life.
Corporate and supporting sponsors for the event include Monster Energy, Tito's Handmade Vodka, Carolina Orthotics & Prosthetics, Grunt Style, FQS Bear Equipment, Kaminer Heating and Cooling, ALPS South LLC., Douglas & Cannon Real Estate, Sorinex Exercise Equipment, 94.3 The Dude, Daniel & Carol Bradham, Xtreme Customs, Callaway Golf, Tacticool, Southern States Machinery, Carolina Physical Therapy, Operation Teammate, Mid Carolina Timber Co., Ottobock, Greenville Scale Co. and Carolina Specialty Fitness. Additional opportunities are still available.
For more information, call Kate Abney 864.979.1170 or Adam Rummel 949.279.4043 or visit the 4 the Fallen Registration Site
Source: Louisville Slugger Warriors
Share: